Your Luxe Bridal Style Story is on the way......
I help Brides create a STRESS-FREE Luxury Experience for their entire wedding style experience from your engagement pics or party, bridal shower, bachelorette party, rehearsal dinner and wedding day.
Book A FREE STYLE CONSULTATION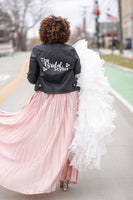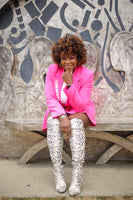 HELLO, I'M ERIKA PLACKOWSKI
Hello, I'm Erika Plackowski, The Bridal Stylist from Detroit, MI.
I've had the pleasure of gaining my experience across a variety of well-known retailers which
allowed me to put my hands on every item of my dreams. With clothing at my fingertips along
with amazing discounts, I was able to curate the wardrobe I had always longed for.
After graduating from Eastern Michigan University, I started work in the school system,
frequently receiving compliments on my wardrobe. Not only was I was able to look nice, I was
getting the most out of my wardrobe – POW!
I'd often receive nudges to start a blog so in 2010 Love of Style by Erika was created.
As my blog grew friends began looking to me for fashion advice and styling for special
occasions. I then decided to begin my personal styling journey working on an array of
projects including Sweet Tooth Magazine.
My blog opened the door to many amazing opportunities. I met a number of influential
women, appeared on Fox 2 Detroit's Style File three times, and landed a few radio
appearances. In 2014, I made the choice to move on from my blog as I entered a marketing
role. During this time, I continued to style my friends, family, and peers. You know what they
say, if you're called to be something, God will lead you to it. And as much as I was trying to
get away from the fashion industry, I was continuously pulled into it.
READ MORE